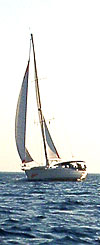 NEW! .Digital map - Croatia
Make yours holidays in croatia mor easier
find the street of your accommodation on apartments pag the digital map of Croatia Novalja Apartments Island Pag apartments Pag



Croatian islands - vacations in croatia Island Pag apartments
Island Pag accommodation Novalja, Island Pag
If you decide to spend holidays in croatia chose Novalja and apartments island Pag accommodation Novalja, Island Pag Novalja, Stara Novalja, Pag, Gajac, Caska, Vidalići, Zubovići, Metajna, Sveti Duh, Šimuni, Potočnica, Jakišnica, Kustići, Mandre, Povljana You can search by clicking on the link accommodation or direct by clicking on a specific place in the right column.
In the first place, there is information regarding the accommodation on the island of Pag in both the smaller and more peaceful places, such as Link, Metajna or Novalja, as well as in more developed places like Novalja and Pag, but also various information and service on site the island of Pag (accommodation, beaches, maps and photos, maps, transport, adventure vacations ...) Note: a complete offer of accommodation on our site apartments Pag accrue directly in communication with the owners of accommodation so that you do not pay any commissions to third parties.
HOLIDAYS IN CROATIA - HIGHLIGHTS: APARTMENTS ISLAND PAG
Pag apartments Island Pag apartments
APARTMANI "Nada"
2 Apartments 2-8 persons, reserved parking, 300 m from the town, the use of garden grill, TV, 200 m from the sea, near the tennis courts
apartments pag - holidays in croatia
Novalja apartments Island Pag apartments pag
APARTMANI "Juraska"
7 suites, parking, sea view, air conditioner, TV + SAT, 4 apartments with two bathrooms,
apartments Novalja apartments
Novalja apartments Island Pag apartments
APARTMANI "Tolo"
10 luxury apartments, reserved parking, air conditioning, satellite TV, barbecue, 10 m from the sea
apartments Novalja apartments
Novalja apartments Island Pag apartments
APARTMANI "Jasna"
In our home, but nice apartments at your disposal: fitness room, billiard, breakfast and dinner, barbecue
apartments Novalja apartments
Domestic Pag Cheese Sales

Buy real domestic Pag cheese with families who are makeing the traditional products of Pag cheese for generations
vacations in croatia - point of interest

Visit the ancient aqueduct
- make vacations in croatia special

Over 2000 years old ancient Roman building where on the entrance was built Novalja city museum.


also visit: apartments pag

Panoramic pictures of croatian islands
- make your vacations in croatia unforgettable

Plenty of wonderful places to be photographed with magic vary from hour to hour can become your valuable memories.

If you want some ready photos can be downloaded from our Photo Album Island Pag

also visit: apartments pag
holidays in croatia and croatian islands: Apartmani Novalja, Apartmani Pag, Apartmani Zubovići - are just some of the links that describe private accommodation on the island of Pag and holidays in croatia in general. how to get to the island of Pag, or if you are already here to fit in a variety of entertaining events that the island of Pag, We offer posibility of how to make yours holidays in croatia more fun. In the lounge on our beautiful island, you can know its history and culture such as ancient plumbing at whose entrance the city of Novalja built museum and the old walls of the town of Pag dating back to the 15th century. There is also a famous Pag lace, and not even have to mention the pleasures gastronmic delicacies such as Pag cheese and Pag lamb, which are equally represented in restaurants and kitchens of panson accommodation . When is the island of Pag The course and the famous olive oil that is in place Lun comes from a very old olive trees and some of them are more than 2000 years old. All in all we hope it will offer accommodation, services, plenty of beaches and places for entertainment, do stay at the island of Pag unforgettable and worth mentioning as vacations in croatia
more about the island of Pag
Apartments "Mia" Novalja : Apartments "Nika" Novalja

If you're interested in apartments Island Pag Novalja od other vacations in croatia and visit our site apartments novalja i apartments stara novalja . More apartments, which the island of Pag in abundance, there are, for example, the web addresses: apartmani novalja , apartmani pag , apartmani stara novalja , apartmani gajac , apartmani caska , apartmani vidalići , apartmani zubovići , apartmani metajna , kamp sveti duh , apartmani šimuni , apartmani potočnica , apartmani jakišnica , apartmani kustići , apartmani mandre , apartmani povljana

vacations in croatia on croatian islands:
Private Accommodation Island Pag, Novalja and its surroundings:
Novalja , Pag , Stara Novalja , Gajac , Caska , Vidalići , Zubovići , Metajna , Sveti Duh , Šimuni , Potočnica , Jakišnica , Kustići , Mandre , Povljana , blog otok pag , index eng , pag extra
NOVALJA
Holiday in Novalja and get to know its streets, beaches, history
and culture ...
PAG
Medieval city 15th st
old walls, saltern, beautiful panoramas ...
STARA NOVALJA
Strange little place that offers a 5 km long with beautiful beaches ...
GAJAC
Relatively new settlement, a lot of apartments, parking lots, 3 kilometers from Novalja
CASKA
A beautiful bay with a very nice beach in front of that stir sunken Roman city
VIDALIĆI
A small town isolated from noise and crowd, ideal for a holiday in full sense
ZUBOVIĆI
As in Vidalići calm and separate. The cliff offers a wonderful panorama
METAJNA
Small bay, close to very beautiful beaches Rueica, suitable for rock climbing sports
SVETI DUH
Very nice camp in unspoiled nature of the island of Pag
ŠIMUNI
Camping with small bungalows, ACI marina is protected from all winds
POTOČNICA
A small cove with beautiful sandy beach - Kukurina
JAKIŠNICA
Beautiful bay, protected on the boats, scattered houses - perfect for vacation

KUSTIĆI
Great little place with a large offer of private accommodation. Lots of small beach

MANDRE
View of the islands and open sea, small beaches, plenty of private accommodation

POVLJANA
Extends over two bays, facing the open sea, many beaches ...

VLAŠIĆI
Surrounded by many vineyards along the sea is very beautiful stretch of sandy beach ...