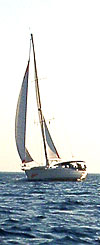 | | | |
| --- | --- | --- |
| | | |
About :


Place emits of hospitality of the locals are always ready to offer you more experience of this beautiful area.
Consequently, it is during the summer days fishing on fishing "trawl" and enjoy the benefits of sea, sun and seafood caught with your help.

Accommodation mandre:

Accommodation Mandre (private houses) providing the perfect combination of accommodation and home atmosphere, and therefore a pleasant stay and rest. Mandre apartments will always welcome you tidy and ready for your vacation.

History :

Mandre bays are deep and protected from all winds from the ancient days the shelter was a ship that sailed across the Adriatic. Today it is possible to see bits of old Roman carved into the rock along the shore.
From Liburnians over the Romans, and Croats at the time when they took over this coast of the older population the port was a haven from storms and other strong winds. But place port was the scene of one color in a long series of conflicts between Croats, senjskih fugitives and Venetians who were constantly asking him to our side of the Adriatic, and tried to kidnap as many treasures and slaves to run the galley.

Location:

Place is a tourist resort, located on the south side of the island, with lovely views of the islands Silba and Olib and the small islands in its immediate vicinity of Maun and Skrda.



NOVALJA
Holiday in Novalja and get to know its streets, beaches, history
and culture ...
PAG
Medieval city 15th st
old walls, saltern, beautiful panoramas ...
STARA NOVALJA
Strange little place that offers a 5 km long with beautiful beaches ...
GAJAC
Relatively new settlement, a lot of apartments, parking lots, 3 kilometers from Novalja
CASKA
A beautiful bay with a very nice beach in front of that stir sunken Roman city
VIDALIĆI
A small town isolated from noise and crowd, ideal for a holiday in full sense
ZUBOVIĆI
As in Vidalići calm and separate. The cliff offers a wonderful panorama
METAJNA
Small bay, close to very beautiful beaches Rueica, suitable for rock climbing sports
SVETI DUH
Very nice camp in unspoiled nature of the island of Pag
ŠIMUNI
Camping with small bungalows, ACI marina is protected from all winds
POTOČNICA
A small cove with beautiful sandy beach - Kukurina
JAKIŠNICA
Beautiful bay, protected on the boats, scattered houses - perfect for vacation

KUSTIĆI
Great little place with a large offer of private accommodation. Lots of small beach

MANDRE
View of the islands and open sea, small beaches, plenty of private accommodation

POVLJANA
Extends over two bays, facing the open sea, many beaches ...

VLAŠIĆI
Surrounded by many vineyards along the sea is very beautiful stretch of sandy beach ...