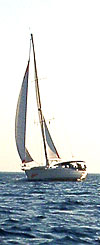 | | | |
| --- | --- | --- |
| | | |
About Novalja

Novalja is one of the most desirable destination for summer vacations on the Adriatic sea. Tourists of all generations are offered sport and cultural facilities, numerous parties, great gastronomic offer, and it is especially important to point out the beautiful beaches in its vicinity. Younger visitors will find entertainment in the modern disco - clubs on the beach where they have unforgettable all night partys.
Novalja is also significant for its rich history that dates back to the Paleolithic, where they discovered the first signs of life on the island of Pag. A rich history of the remains of ancient buildings (three early Christian basilica from the 4th century), the remains of mosaics that are kept in the church of Our Lady of the Rosary in the center of Novalja. Preserved are also a number of objects and parts of sacred objects in the archaeological collection Stomorica.
The greatest interest of tourists certainly evokes the ancient subterranean aqueduct built in the first century AD, the Romans.
Much of what we mentioned attracts tourists to the beautiful Novalja, but more than that and you discover yourself, so come to the best lamb, world renowned Pag cheese, buy a beautiful Pag lace and swim on clean beaches and magical!







If you are interested in more detail Apartments Island Pag Novalja and visit our site
apartments novalja i apartments stara novalja . Drugi apartmani kojih otok Pag ima u izobilju nalaze se npr. na web adresama: apartments novalja , apartments pag , apartments stara novalja , apartmani gajac , apartmani caska , apartmani vidalići , apartmani zubovići , apartmani metajna, apartmani potočnica , apartmani jakišnica , apartmani kustići
Privatni smještaj otok Pag, Novalja i okolica:
Novalja , Pag , Stara Novalja , Gajac , Caska , Vidalići , Zubovići , Metajna , Sveti Duh , Šimuni , Potočnica , Jakišnica , Kustići , Mandre , Povljana , blog otok pag , index eng
NOVALJA
Holiday in Novalja and get to know its streets, beaches, history
and culture ...
PAG
Medieval city 15th st
old walls, saltern, beautiful panoramas ...
STARA NOVALJA
Strange little place that offers a 5 km long with beautiful beaches ...
GAJAC
Relatively new settlement, a lot of apartments, parking lots, 3 kilometers from Novalja
CASKA
A beautiful bay with a very nice beach in front of that stir sunken Roman city
VIDALIĆI
A small town isolated from noise and crowd, ideal for a holiday in full sense
ZUBOVIĆI
As in Vidalići calm and separate. The cliff offers a wonderful panorama
METAJNA
Small bay, close to very beautiful beaches Rueica, suitable for rock climbing sports
SVETI DUH
Very nice camp in unspoiled nature of the island of Pag
ŠIMUNI
Camping with small bungalows, ACI marina is protected from all winds
POTOČNICA
A small cove with beautiful sandy beach - Kukurina
JAKIŠNICA
Beautiful bay, protected on the boats, scattered houses - perfect for vacation

KUSTIĆI
Great little place with a large offer of private accommodation. Lots of small beach

MANDRE
View of the islands and open sea, small beaches, plenty of private accommodation

POVLJANA
Extends over two bays, facing the open sea, many beaches ...

VLAŠIĆI
Surrounded by many vineyards along the sea is very beautiful stretch of sandy beach ...