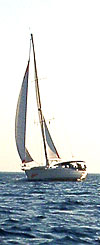 Kamp Sveti Duh

Vrlo lijepi kamp u gotovo netaknutoj prirodi, poljima i zelenilu što nije uobičajeno za otok Pag
About :

Sv.Duh is located about 5.5 nautical miles, or about 15 km by road from city of Pag.This is a spacious lawn area and large beach seabed is covered with very fine sand. For most of the beaches there are sources of drinking water.
Relax at the camp near the beach overlooking the Velebit and the crystal clear water under you. The beaches are sandy and gravel, which makes them a safe playground and swimming area for the youngest family members.

Private accommodation:

Plenty of rest with an unlimited supply of sea, sun and salt just waiting for you. Let your host to point out the places you visit on the island, in which you will enjoy.

History:

Currently we don't have historical facts on this site, but we will try to find out as soon as posible all available and relevant information to make your vacation as pleasant as possible.



NOVALJA
Holiday in Novalja and get to know its streets, beaches, history
and culture ...
PAG
Medieval city 15th st
old walls, saltern, beautiful panoramas ...
STARA NOVALJA
Strange little place that offers a 5 km long with beautiful beaches ...
GAJAC
Relatively new settlement, a lot of apartments, parking lots, 3 kilometers from Novalja
CASKA
A beautiful bay with a very nice beach in front of that stir sunken Roman city
VIDALIĆI
A small town isolated from noise and crowd, ideal for a holiday in full sense
ZUBOVIĆI
As in Vidalići calm and separate. The cliff offers a wonderful panorama
METAJNA
Small bay, close to very beautiful beaches Rueica, suitable for rock climbing sports
SVETI DUH
Very nice camp in unspoiled nature of the island of Pag
ŠIMUNI
Camping with small bungalows, ACI marina is protected from all winds
POTOČNICA
A small cove with beautiful sandy beach - Kukurina
JAKIŠNICA
Beautiful bay, protected on the boats, scattered houses - perfect for vacation

KUSTIĆI
Great little place with a large offer of private accommodation. Lots of small beach

MANDRE
View of the islands and open sea, small beaches, plenty of private accommodation

POVLJANA
Extends over two bays, facing the open sea, many beaches ...

VLAŠIĆI
Surrounded by many vineyards along the sea is very beautiful stretch of sandy beach ...