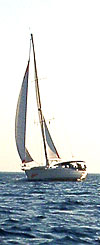 NP KRKA



Nacionalni park je prostrano, pretežito neizmijenjeno područje iznimnih i višestrukih prirodnih vrijednosti, a obuhvaća jedan ili više sačuvanih ili neznatno izmijenjenih ekosustava. Namjena mu je prvenstveno znanstvena, kulturna, odgojno-obrazovna i rekreativna, a turističke djelatnosti u ulozi su posjećivanja i razgledavanja.
Nacionalni park «Krka» proglašen je 1985. god. i sedmi je Nacionalni park Hrvatske. Smješten je u cijelosti na području Šibensko-kninske županije, a obuhvaća površinu od 109 km2 uz tok Krke: dva kilometra nizvodno od Knina do Skradina i donji tok Čikole. S potopljenim dijelom ušća duga je oko 72,5 km i po dužini je 22 rijeka u Hrvatskoj. Rijeka Krka izvire u podnožju planine Dinare, 3,5 km sjeveroistočno od Knina podno 22 m visokog, zimi bučnog a ljeti bezvodnog Topoljskog slapa, Velikog buka ili Krčića slapa. Dužina slatkovodnog vodotoka je 49, a bocatog 23,5 km. Značajni pritoci rijeke su Krčić, Kosovčica, Orašnica, Butišnica i Čikola s Vrbom. Sa svojih sedam sedrenih slapova i ukupnim padom od 242 m Krka je prirodni i krški fenomen.


NOVALJA
Holiday in Novalja and get to know its streets, beaches, history
and culture ...
PAG
Medieval city 15th st
old walls, saltern, beautiful panoramas ...
STARA NOVALJA
Strange little place that offers a 5 km long with beautiful beaches ...
GAJAC
Relatively new settlement, a lot of apartments, parking lots, 3 kilometers from Novalja
CASKA
A beautiful bay with a very nice beach in front of that stir sunken Roman city
VIDALIĆI
A small town isolated from noise and crowd, ideal for a holiday in full sense
ZUBOVIĆI
As in Vidalići calm and separate. The cliff offers a wonderful panorama
METAJNA
Small bay, close to very beautiful beaches Rueica, suitable for rock climbing sports
SVETI DUH
Very nice camp in unspoiled nature of the island of Pag
ŠIMUNI
Camping with small bungalows, ACI marina is protected from all winds
POTOČNICA
A small cove with beautiful sandy beach - Kukurina
JAKIŠNICA
Beautiful bay, protected on the boats, scattered houses - perfect for vacation

KUSTIĆI
Great little place with a large offer of private accommodation. Lots of small beach

MANDRE
View of the islands and open sea, small beaches, plenty of private accommodation

POVLJANA
Extends over two bays, facing the open sea, many beaches ...

VLAŠIĆI
Surrounded by many vineyards along the sea is very beautiful stretch of sandy beach ...