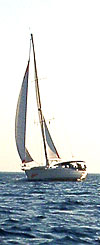 Ovom događaju svjedočilo je tridesetak mještana grada Paga, a postoji i policijski zapisnik tog događaja. Neobične leteće pojave u više su slučajeva bile iskaz anonimnih očevidaca koji nisu htjeli medijsku pozornost najviše iz razloga da ne budu ismijani. Takvih slučajeva je mnogo a sve pojave događale su se na području otoka Paga. U prosincu 1997. godine pojava neobičnog svjetla primijećena je iznad južnog djela otoka, pojavu su prvi primijetili otočki policajci, zatim su je u nekoliko narednih dana promatrali mještani Dinjške, okolice Zadra, Karlobaga i drugi. Također, na području Komorovca, južno od trajektne luke Žigljen, u smjeru Grada Paga, pronađen je u brdskom kamenjaru otisak u obliku trokuta, površine nešto manje od 700 četvornih metara.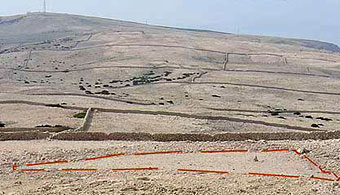 Trokut je istokračan, veličine 32x32x22 metara i ima oblik otiska pegle. Specifičnost tog otiska je u tome sto je na njemu kamenje drugačije nego na okolnom području, te što je kao izbušeno ili grubo obrađeno. Radi se, treba reći, i za pješake vrlo teško dostupnom terenu. Pastiri s okolnih područja, barem oni upitani, nisu znali za to, dok Otkriće nije objavio jedan mjernik-geodet iz Zadra, koji je na Komorovcu bio službeno. Brojni znatiželjnici tijekom ponedjeljka su krenuli u potragu za »trokutom«, a bilo je mnogo i onih koji su sve to htjeli slikati. Za sada je nemoguće procijeniti o čemu se zapravo radi, jer bi posljednju riječ trebali dati geolozi. No, stvar je izuzetno čudna i razumljivo je što pobuđuje veliku znatiželju.


povratak na predhodnu stranicu
NOVALJA
Holiday in Novalja and get to know its streets, beaches, history
and culture ...
PAG
Medieval city 15th st
old walls, saltern, beautiful panoramas ...
STARA NOVALJA
Strange little place that offers a 5 km long with beautiful beaches ...
GAJAC
Relatively new settlement, a lot of apartments, parking lots, 3 kilometers from Novalja
CASKA
A beautiful bay with a very nice beach in front of that stir sunken Roman city
VIDALIĆI
A small town isolated from noise and crowd, ideal for a holiday in full sense
ZUBOVIĆI
As in Vidalići calm and separate. The cliff offers a wonderful panorama
METAJNA
Small bay, close to very beautiful beaches Rueica, suitable for rock climbing sports
SVETI DUH
Very nice camp in unspoiled nature of the island of Pag
ŠIMUNI
Camping with small bungalows, ACI marina is protected from all winds
POTOČNICA
A small cove with beautiful sandy beach - Kukurina
JAKIŠNICA
Beautiful bay, protected on the boats, scattered houses - perfect for vacation

KUSTIĆI
Great little place with a large offer of private accommodation. Lots of small beach

MANDRE
View of the islands and open sea, small beaches, plenty of private accommodation

POVLJANA
Extends over two bays, facing the open sea, many beaches ...

VLAŠIĆI
Surrounded by many vineyards along the sea is very beautiful stretch of sandy beach ...