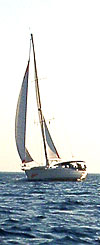 Apartmani Belac
Novalja - Otok Pag

3 Apartmana od 3-4 osoba s balkonima, rezervirani parking za sve goste, 3 min. do centra, upotreba roštilja, TV+SAT
Apartmani Galeb
Novalja - Otok Pag
U svakom apartmanu u kuhinji nalazi se pećnica, hladnjak sa dubokim smrzavanjem, kupaona i WC, blagovaona, vrtni stol sa stolicama, mjesto za parkiranje u hladu
Apartmani Jasna
Novalja - Otok Pag
U našem domu osim lijepih apartmana stoji Vam na raspolaganju: sala za fitnes, sala s biljarom, rezervirani parking, mogućnost doručka i večere, upotreba roštilja
Apartmani Cvetka
Novalja - Otok Pag
Apartmani za 2-5 osoba s balkonima, rezervirani parking, 350 m od mora, TV+SAT, uptreba vrtnog roštilja
Apartmani Novalis
Novalja - Otok Pag
Apartmani i sobe za 2-3 osobe, rezervirani parking, 30 m od mora, TV+SAT, uptreba vrtnog roštilja
Apartmani Grozdana
Novalja - Otok Pag
Apartmani za 2-5 osoba, rezervirani parking, upotreba vrtnog roštilja, 300 m do mora, 3 min do centra, 150 m do dučana, mirno susjedstvo
Apartmani "Ana"
Novalja - Otok Pag

3 Apartmana za 2 - 5 osoba, rezervirani parking, TV, uptreba vrtnog roštilja, velike terase, pogled na more

Apartmani "Matulo"
Novalja - Otok Pag

6 Apartmana, novogradnja, 2-6 osoba, rezervirani parking, 5 min. do centra, upotreba roštilja, mogućnost pansiona i polupansiona


NOVALJA
Holiday in Novalja and get to know its streets, beaches, history
and culture ...
PAG
Medieval city 15th st
old walls, saltern, beautiful panoramas ...
STARA NOVALJA
Strange little place that offers a 5 km long with beautiful beaches ...
GAJAC
Relatively new settlement, a lot of apartments, parking lots, 3 kilometers from Novalja
CASKA
A beautiful bay with a very nice beach in front of that stir sunken Roman city
VIDALIĆI
A small town isolated from noise and crowd, ideal for a holiday in full sense
ZUBOVIĆI
As in Vidalići calm and separate. The cliff offers a wonderful panorama
METAJNA
Small bay, close to very beautiful beaches Rueica, suitable for rock climbing sports
SVETI DUH
Very nice camp in unspoiled nature of the island of Pag
ŠIMUNI
Camping with small bungalows, ACI marina is protected from all winds
POTOČNICA
A small cove with beautiful sandy beach - Kukurina
JAKIŠNICA
Beautiful bay, protected on the boats, scattered houses - perfect for vacation

KUSTIĆI
Great little place with a large offer of private accommodation. Lots of small beach

MANDRE
View of the islands and open sea, small beaches, plenty of private accommodation

POVLJANA
Extends over two bays, facing the open sea, many beaches ...

VLAŠIĆI
Surrounded by many vineyards along the sea is very beautiful stretch of sandy beach ...