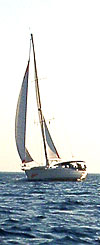 U mjestu Novalja gosti se mogu rekreirati na sportskim terenima: igrati tenis, nogomet, odbojku ili rekreativno se baviti trčanjem. Sve se to odvija na najljepšim plažama što nam rekreaciju i sport čini još ugodnijim

Na plaži Zrće svako ljeto se odvijaju turniri u odbojci na pijesku

a u svo preostalo vrijeme odbojkaški teren koji se nalazi uz samo more ispred beach kluba "Kalipso" dostupan je za igru svim turistima.


U kampu "Straško" postoje lijepi teniski tereni na kojima se također organiziraju turniri a gosti kampa i drugi turisti u Novalji mogu iznajmljivati teniske terene kad žele.


Važno je napomenuti na Novalja ima i svoj nogometni klub i prekrasno uređen nogometni stadion na kojem se često igraju utakmice na sreću brojnih ljubitelja tog sporta.






NOVALJA
Holiday in Novalja and get to know its streets, beaches, history
and culture ...
PAG
Medieval city 15th st
old walls, saltern, beautiful panoramas ...
STARA NOVALJA
Strange little place that offers a 5 km long with beautiful beaches ...
GAJAC
Relatively new settlement, a lot of apartments, parking lots, 3 kilometers from Novalja
CASKA
A beautiful bay with a very nice beach in front of that stir sunken Roman city
VIDALIĆI
A small town isolated from noise and crowd, ideal for a holiday in full sense
ZUBOVIĆI
As in Vidalići calm and separate. The cliff offers a wonderful panorama
METAJNA
Small bay, close to very beautiful beaches Rueica, suitable for rock climbing sports
SVETI DUH
Very nice camp in unspoiled nature of the island of Pag
ŠIMUNI
Camping with small bungalows, ACI marina is protected from all winds
POTOČNICA
A small cove with beautiful sandy beach - Kukurina
JAKIŠNICA
Beautiful bay, protected on the boats, scattered houses - perfect for vacation

KUSTIĆI
Great little place with a large offer of private accommodation. Lots of small beach

MANDRE
View of the islands and open sea, small beaches, plenty of private accommodation

POVLJANA
Extends over two bays, facing the open sea, many beaches ...

VLAŠIĆI
Surrounded by many vineyards along the sea is very beautiful stretch of sandy beach ...