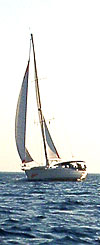 Kolanjsko blato je močvarno stanište koje se ističe bogatstvom i raznolikošću oblika života posebno ptičjeg svijeta sa čak 163 vrste ptica i nekoliko endemičnih vrsta. Radi svoje važnosti za očuvanje biološke raznolikosti zaštićeno je kao ornitološki rezervat. U vrijeme selidbe i zimovanja u tršćacima se sklanjaju razne vrste ptica. Neke obitavaju na okolnim livadama, a poneke se gnijezde na obližnjem otočiću, a u blato se dolaze hraniti obiljem riba.
Također treba spomenuti da je kolanjsko blato jedno od vrlo rijetkih eko sustava čak i u svijetu a ljekovitost blata se upotrebljava za vrlo uspješno liječenje reumatskih i dermatoloških oboljenja.
Blato se nanosi na oboljelo mjesto i pusti da se osuši i stvrdne. Nakon sat ili dva, blato se skida ispiranjem ili ulaskom u more.
povratak na predhodnu stranicu
NOVALJA
Holiday in Novalja and get to know its streets, beaches, history
and culture ...
PAG
Medieval city 15th st
old walls, saltern, beautiful panoramas ...
STARA NOVALJA
Strange little place that offers a 5 km long with beautiful beaches ...
GAJAC
Relatively new settlement, a lot of apartments, parking lots, 3 kilometers from Novalja
CASKA
A beautiful bay with a very nice beach in front of that stir sunken Roman city
VIDALIĆI
A small town isolated from noise and crowd, ideal for a holiday in full sense
ZUBOVIĆI
As in Vidalići calm and separate. The cliff offers a wonderful panorama
METAJNA
Small bay, close to very beautiful beaches Rueica, suitable for rock climbing sports
SVETI DUH
Very nice camp in unspoiled nature of the island of Pag
ŠIMUNI
Camping with small bungalows, ACI marina is protected from all winds
POTOČNICA
A small cove with beautiful sandy beach - Kukurina
JAKIŠNICA
Beautiful bay, protected on the boats, scattered houses - perfect for vacation

KUSTIĆI
Great little place with a large offer of private accommodation. Lots of small beach

MANDRE
View of the islands and open sea, small beaches, plenty of private accommodation

POVLJANA
Extends over two bays, facing the open sea, many beaches ...

VLAŠIĆI
Surrounded by many vineyards along the sea is very beautiful stretch of sandy beach ...